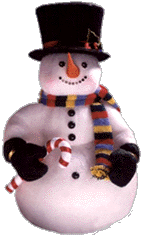 Sara Update 52
Christmas 2010 and New Years 2011
Hello All,
Thanks!
Bless you all and thank you for your continued support, interest in our story and Sara Ann's progress. Our holiday was very different this year….everything seemed to happen early beginning with a tea party Nov. 30th and concert at Tambussi Dance Studio on Dec. 10th. I even got the shopping and wrapping done early which is really unusual but was a good thing because we spent most of the holiday at the Children's Hospital….more about that in a few paragraphs…
Great News!
First, we have fantastic news to share with you. We have been very blessed with the opportunity to return to Lancaster for hyperbaric oxygen treatments for Sara Ann. This is because of an amazing grant of $10,000 we have just received from the William and Marilyn Valellis Foundation, now administered by their daughter Alisyn Stoffel. It has turned our great anguish into joy. Sara Ann's legs have been stiffening. Only the oxygen can help reverse it. It will also help reduce the seizures that have plagued her last year, improve her sight, use of hands, and alertness. We will go as soon as we can organize nursing and lodging, hopefully in February.
New car seat too
We have also been given a new car seat which will allow our very tall daughter to continue traveling in our car. She has so outgrown her old one that the nurse has to hold her head up while I drive! It was probably illegal at this point. This gift was requested of the Lion's Club of Haddonfield, NJ by our volunteer Karen Dante MD. Karen Ressler, an officer for the Lion's Club also has a child with CP and was quick to see our need and respond. They even went out of the way to pay extra for the attachments needed for her length. This gift was worth $1,500 and another little miracle for our family.
Concerts
Hugh and I were very blessed to get to perform in two wonderful concerts almost back to back this season. The first one was with tenor Thomas de Horney III. We often sing together and call our act Viva Viva! You can hear us at www.myspace.com/vivaviva
We performed for the Camden County Marian Anderson Society fundraiser. This is a great organization worth supporting for it provides music scholarships to young deserving students. They were so happy with our show that they've asked us back to do an entire concert all by ourselves!
The 2nd performance was with my good friend tenor Stephen Mullan who'd just flown in from the Australian Opera. He stopped in just long enough to make his New York debut (with me and Hugh!) on his way to Spain. Stephen and I were old buds from my vocal study period in Italy. I rented his Milanese apartment when he was out of town more than once while looking for lodging. Unfortunately, before this concert, I'd caught Sara's famous cold and had to sing on a double dose of steroids and with no rehearsal. It felt a lot like diving into a vat of fire and is not the way I recommend doing a concert. However, in spite of my health we pulled off a beautiful event at the Hispanic Museum in New York. The audience hit their feet in one solid movement the moment we finished the last note of the Otello duet. We also got a great internet review!  It was so rewarding to feel appreciated for doing what I've trained to do all my life. Stephen is coming back for more concerts on the horizon. At least one of them will be for Sara Ann. We'll keep you posted.
A cellist was in the audience and he took the time during the reception to tell Hugh how much he enjoyed how Hugh had emphasized the beautiful cello line as he played the Otello duet. It's these kinds of details that really make Hugh stand out in his performances. He noticed that Hugh played like a conductor, paying attention to the individual musical lines of the instruments. He was playing on an electric piano too. Hugh is such a remarkable performer….he can make music out of anything!
More Hugh stuff
Dad was busy playing organ for 7 services at two churches during Christmas week and the final opera scenes program at Temple University the week before that….so we barely saw him at all. When he wasn't in his office planning a service, he was practicing at the church or helping some singer at school.
Productive volunteers
Our volunteer group really went all out this year. It has grown to an 11 member group. And we usually have 7 or 8 people at our monthly meetings. It's also become a support group for mom who's been pretty overwhelmed with Sara Ann's growth. She's about 51 # and over 4 feet long and yes we are still carrying her up and downstairs and all over the house. But it's getting much harder. We spoke with an architect and a real-estate agent last September and they both advised us to sell and purchase a rancher, which at the moment seems a little daunting. On top of that, the funds that have paid for our very good but also very expensive insurance policy are just about at rock bottom. We need to raise a lot of funds this year!
I filled the volunteer group in on our plight and they got right to work. First, they started with a can decorating party. We did over 50 cans which is double what we've done in the past and they looked extra snappy with cute scrap booking ornamentation thanks to Maggie Mustico and hand painted flowers adorning every lid, compliments of Jo Malessa. The cans were distributed in 4 different townships and raised over a thousand dollars. Athena and Maria Flamporis organized a Walk-a-thon at the Cooper River Park. It was a beautiful day, breezy and just perfect for walking. We had a small group of 10 walkers but they raised a big $2000. Hope we can find even more walkers in the spring.
Sara's Ann's Holiday Family Tea
Next came the tea party… We saw Santa only at Sara's Tea Party. Good thing Santa came or Sara wouldn't have seen him at all this year! Barbara Leap, her two sisters, our volunteers and a few ladies from the Haddon Fortnightly organized the Sara Ann Family Holiday Tea. It was so lovely in the Haddon Fortnightly old colonial building with big round tables covered in white cloth and a wide assortment of sandwiches and salads provided by Aunt Berta's Kitchen in Oaklyn and tasty desserts. Sara was just out of the hospital with her first fall cold just in time to attend. She wore a beautiful embroidered white silk dress with net petticoat and a little black velvet jacket. Nothing makes her happier than dressing up….such a girlie girl! Everyone thoroughly enjoyed the music of our talent: My voice student 16 year old Olivia Roland, soprano and violist and her friend baritone, Will Trimble, 10 year olds Sara Fisher and Julia Bailey with their entertaining duets, Ruobing Zhang who played some dramatic Beethoven for us having just won third place at an international piano competition at only 12 years of age! He also sings and studies voice with me but with his voice changing, he can no longer show off the fine high C that The Philadelphia Inquirer had acknowledged when he solo-ed with the Philadelphia Orchestra last spring.
Last but certainly not least was our special guest singer and pianist Rocco Fiorentino who had us all clapping and singing along to our favorite jazzed up Christmas carols. Rocco was the star of last summer's kid musical movie block buster Standing Ovation. My student Chrissy Wacker sang a few vocal high Q's in the film's opening number.  In October, Sara and I saw Rocco on Sesame Street which gave us the idea of asking him to join us this year. We were thrilled he could make it and he sent the audience of singing!
The cold that wouldn't quit
After the concert, Sara Ann was busy the rest of December fighting the virus she caught before Thanksgiving and gave to mom, dad and the nurse. It's called, "The cold that wouldn't go away!" The doctor actually said that it's a cold virus that keeps returning over and over. It makes Sara's nose all swollen and snorty and she's spent many nights with no sleep at all, totally throwing our schedule. We were stumbling in our exhaustion and even though I got the shopping done early everything got mailed late once again.
Grand Pop's Christmas visit
Grand Pop (dear Hal John Robinson) came to the hospital on Christmas Eve and he brought Sara a little living tree. We decorated it with beautiful paper flowers, angels, stars, and wise men from a Metropolitan Art Book. We left out the obligatory cookies and milk for Santa. Sara woke up at 4:00 am. She just wouldn't settle back down and she kept looking over at the tree. I finally figured out that she wanted to see if Santa had left her presents. She wouldn't go back to sleep till we'd opened three of them…such a kid!
The following is a poem I wrote that I think caught the spirit of our Christmas moment this year.
Waiting for Snow…
In the silence of the morning,
We anticipate coming snow.
The blanket of swishing hush
to cover babies here below.
My child in the hospital,
My Christmas expectations the least,
I was very anxious
And yet I found peace.
Grand Pop came from afar
And brought a living tree,
With an angel star
Just for Sara, Hugh and me.
Together we found Christmas cheer
To help us bode well the coming year.
Talking as we decorated
We found something old and
Christmas stories with laughter we told.
Fragile paper dolls
Of doves and stars and virgins
Painted by great artists of ages past
Glowed under small lights
Amid pine cones and golden snow flakes
As we hoped this moment, so sweet, would last…
In our hearts, all the years through,
A special Christmas, a memorable Christmas too.
As families celebrated in the Children's Hospital
From room to room,
Nurses shared cookies,
We were all lifted from the gloom,
By Santa's surprise gifts and warm giving hearts all around,
as the Babe of peace
Within us all was found.
This is a Christian's perspective I know,
But whether you were Jews, Muslims or Hindis,
Did you not notice our night of peace?
A peace that lingers even now
As we all wait
For the snow to fall
On the ground?
"Happy Holiday" is now the un-offensive slogan.
Institutions tell their employees,
"Use only this log-in."
Say only these words.
Be politically correct.
Each has a right to his own, I suspect.
But how can my soul
Keep from singing this story,
Of a babe in the manger
And the Savior's great Glory!
If ever the world needed a savior, isn't it now?
So before the little Christmas tree,
I will bow.
In my emptiness for months,
I'd been waiting for you to come to me, Lord.
But I needed to bring myself to Thee
and like the shepherds
Bow on one knee.
Don't let me forget
How to worship a wisdom so much greater,
How to humble myself
Before my Creator.
For then I shall bask
In the golden love of His peace,
The promise of Heaven,
A Savior's true kiss.
May the blessings of the 12 days of Christmas continue to fill your hearts with peace and the New Year with an expectation of the great good to come in 2011.
Love,
Melissa, Hugh and Sara Ann
www.youtube.com/server/saraannkronrot